BRUSSELS
7th April, 2018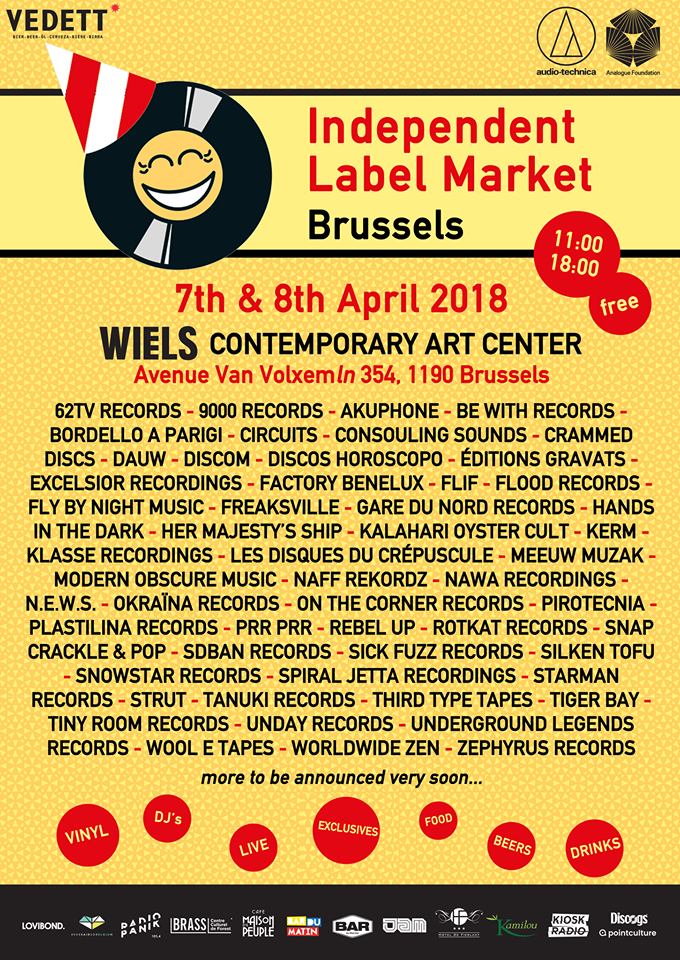 We are proud to present the first edition of the Independent Label Market Brussels on April 7th & 8th at WIELS.
Independent record labels will unite there for a weekend at the WIELS, to present their artists, records and to meet face-to-face with collectors, music connoisseurs and casual fans alike.
At this free, all-ages festival, attendees can thus meet the people behind the labels, who put all of their energy into supporting and promoting independent music.
Aside from the international and national record fair, the activities that form part of the Independent Label Market at WIELS will include a programme of music with DJs and selectors, showcases and conferences!